September Newsletter
---
Hey guys!
The past few weeks have been amazing! From reaching to youth from all over Southeast Asia to getting adapted to the culture and geography here, I have been getting acquainted quite well with this country and ministry. Doing work like this gets me excited for the ministry and work coming in the later years. Many times God gives me visions ahead of when I will preach to the masses. I can't wait to start what God has called me to. Thailand will be saved! During this season, I will be working with an organization here in Thailand called Asian Mission Outreach for the next two years. It is here that God is preparing me for the future in multiple areas of my life. Here are some recaps of some recent events with AMO!
---
Ablaze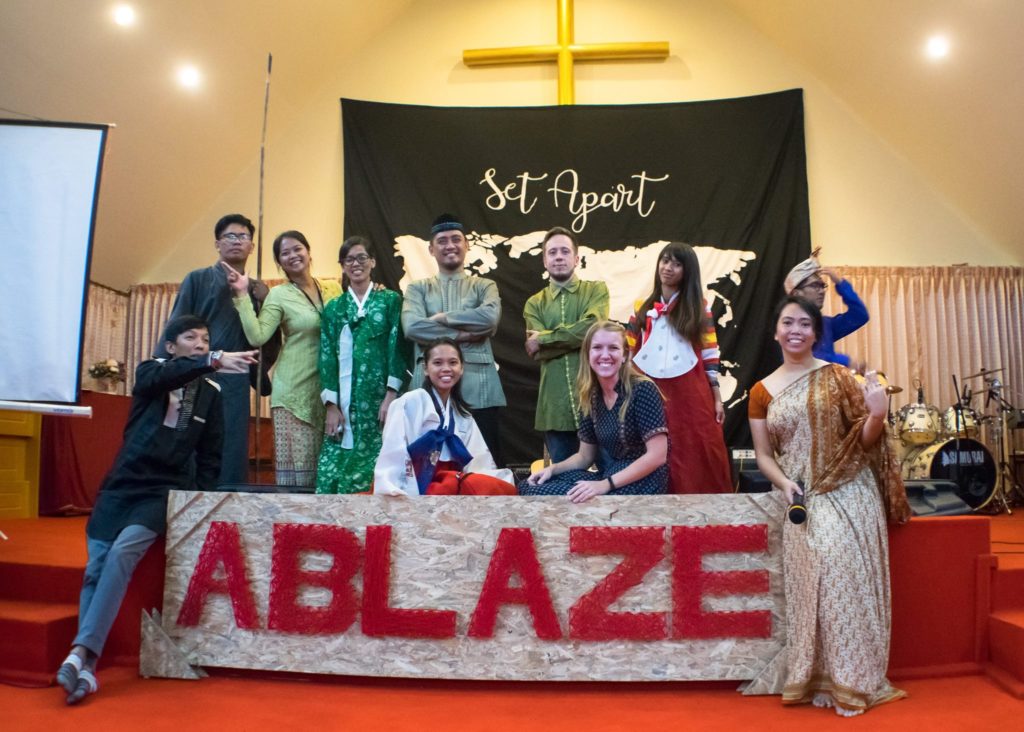 For some delayed news, shortly after arriving in Thailand and living with a Thai family for one week I was commissioned to help out with a big youth camp here in Thailand. We travelled around ten hours by bus to a place near the center of Thailand called Lom Sak. Two hundred delegates from seven countries around the world all came to be a part of this amazing event. Salvations, healing, and deliverance all occurred to many people, delegates and staff alike. I worked in sound engineering as well as helping with a big segment called "The Amazing Race". The race was a long event where teams competed to finish one of ten stations, all having various tasks to complete. The teams would have to work together to overcome challenges similar to those that they might find on the mission field, such as cross cultural and language barriers. All in all, it was an awesome first working experience here on this Thailand trip!
---
English Camp
Just this past week, we went back to Lom Sak for a 3-day long English camp among two different schools. One of the schools was the same place we held Ablaze at! Both schools we went to were Christian Schools, yet we were told that the majority of the kids attending were not Christian. Opportunities like this are fantastic. We can get them entertained and pumped through different games and activities that help them learn English more, and in the process also share the Gospel. During my station, kids were introduced to new words that could be heard during a Veggie Tales episode we played. The students could then see and identify these words and associate them with things in the video like baby, sister and princess. Afterwards, I would speak to them about the story (the story the birth of Moses) and use an illustration in the story to relate how Jesus died on the cross for us. I would pray with them afterward and they would continue on to the next station. This was my first experience of teaching English by myself! All I had with me was a translator.
---
It was hard for me to just sit back and watch Harvey hit my home at such a far distance. Most of my family and supporters live there. I prayed for family, friends and supporters who were affected by them and got in touch with several churches I am in relationship with to make sure everything was OK. Houston has been on my heart a lot lately. But I am so proud to see so many people come together and work to help each other in Houston. Especially the church!
Thank you for all you do to help maintain a living out here in Thailand so I can reach the unreached nations of the world. Every heart touched, every soul changed by the power of God is credited to those who support this ministry in prayer and financial support. You guys are as much on this journey as I am. We will see this nation changed in our lifetime!
Reaching Thailand together,
Michael
---
If you would like to send support this way to help reach unreached people in Thailand, you can click here!
Also, I write blogs about amazing encounters with God or things He is teaching me about here on my adventures. I have a new one titled: "Telling the Storm to Calm Yourself". It is here God gave me the revelation of what it means to really be a child of God regarding storms that arise in our lives. We were meant to send them away with their tails between their legs through the power He gave us! If you haven't seen it yet, go check it out here!