So far Thailand has been quite an adventure. As I love to travel, I have taken a few off-days to see some fascinating places in Thailand. Here are some of the places I have gone:
When I first arrived here, I was taken to a host family home north of Chiang Rai in a place called Mae Rai. For the first three days, I didn't do much but just watch and observe how Thai families lived. It was pretty cool to experience the way they eat here. All family meals are eaten like Americans do on Thanksgiving. There are plates and bowls of food that you just take out from for your portion! Something even cooler than that is how amazing the food tastes here. It is unique, different and far from American food, but still so incredibly good.
After the first few days there, we went up into the mountains for the weekend and the family's son, Dadiel, took me to some amazing sights that I was incredibly grateful to see. We first went to Doi Tung which is a mountain range on the very tip north of Thailand.

There I was able to walk among the treetops of the mountainside as see some amazing views.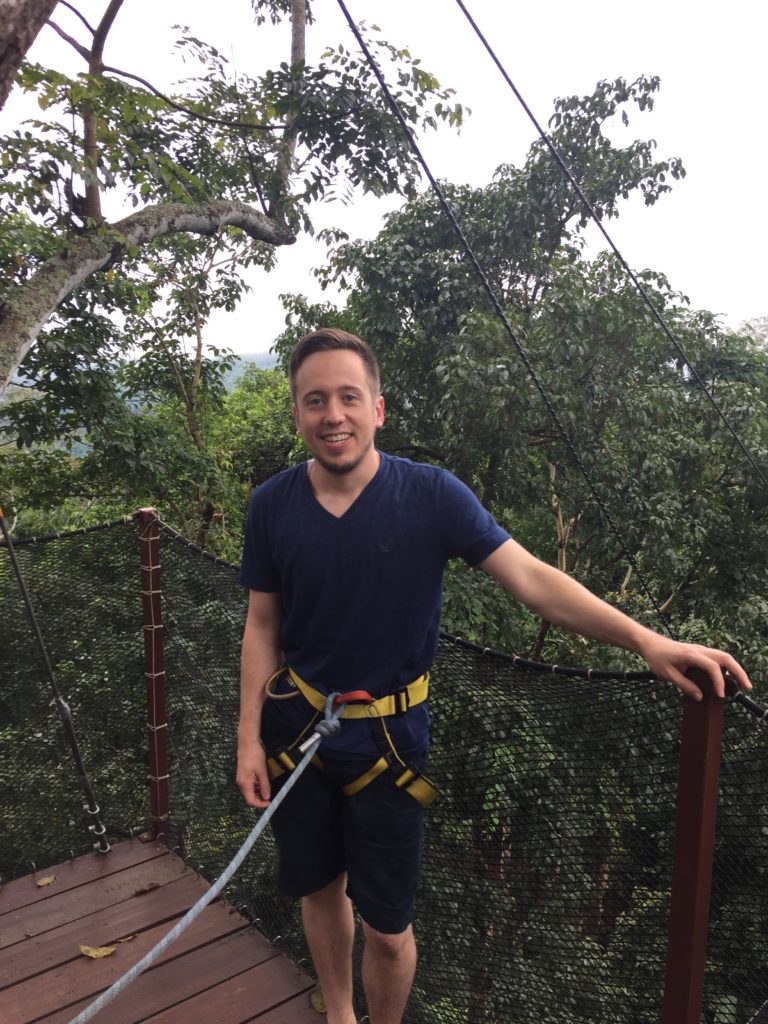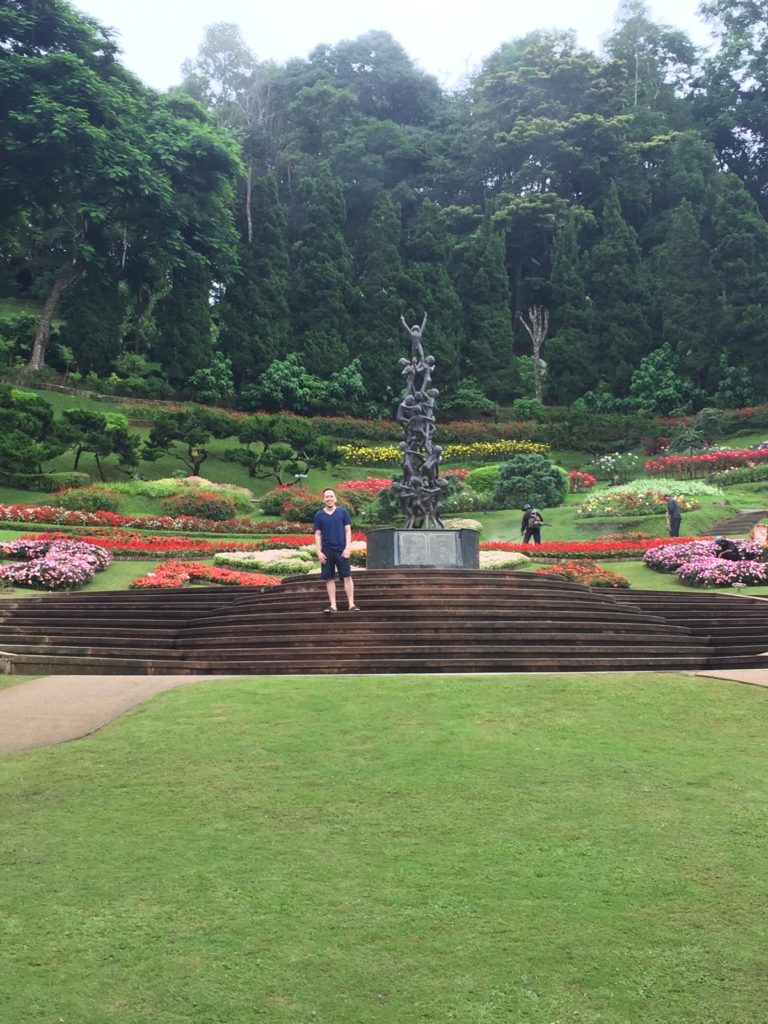 I have no idea what the statue is next to me but the scenery around is was pretty neat… except the guy cutting the grass. ?
Next stop was one of my favorites. Dadiel took me on his motorbike in the pouring rain (which I wasn't prepared for) to the border of Myanmar and Thailand. It was probably one of the greatest sights I had seen yet!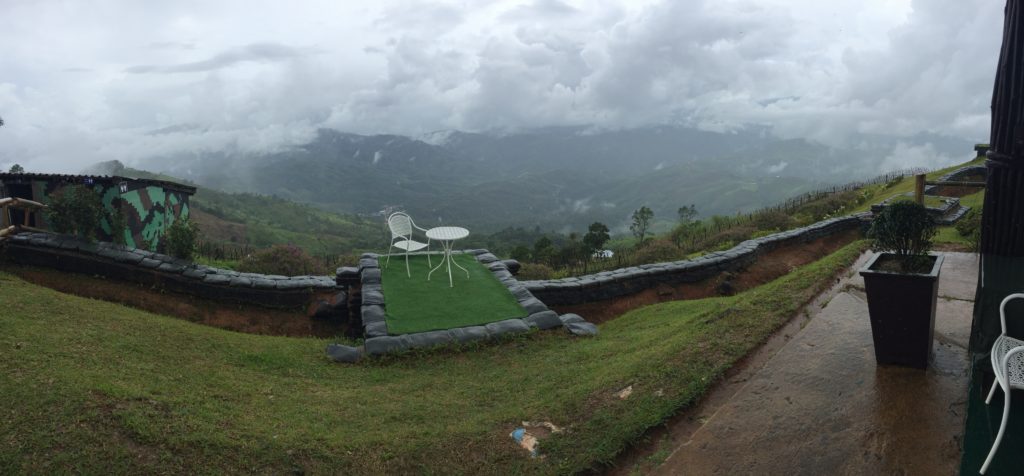 I can just imagine having lunch every day on that table right there. What a sight! I'm sure it was even better when it wasn't raining. I was soaked!
The next day after church, I was taken to a Buddhist temple here called Monkey Cave. Not sure why it is called Monkey Cave, but there were a lot of monkeys there!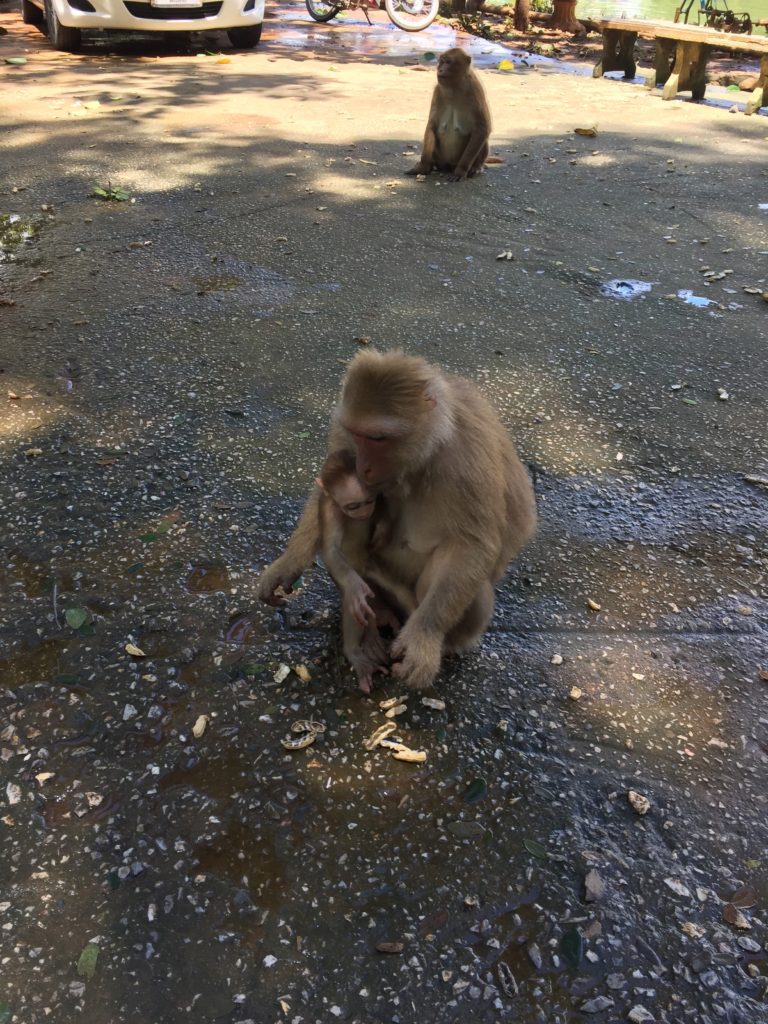 I even had the chance to feed a couple of them like the mother and baby above. Some of them were extremely fat, probably from all the tourists there paying money to be able to feed them.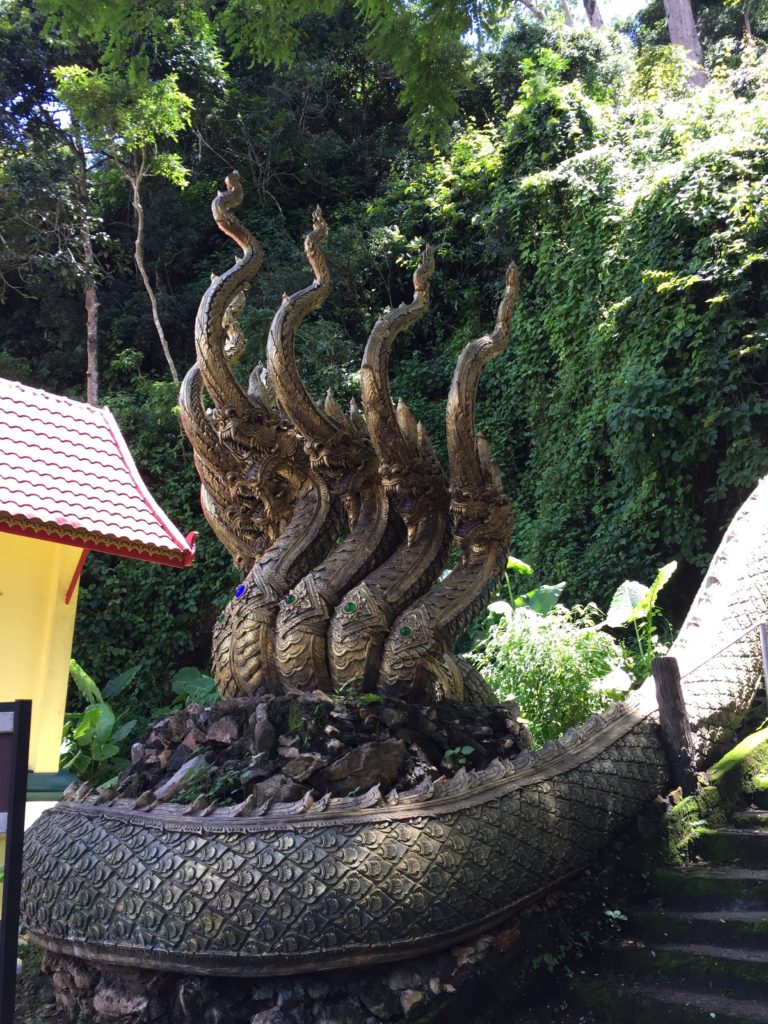 The entrance to the stairs up towards the temple had these interesting statues on both sides of it.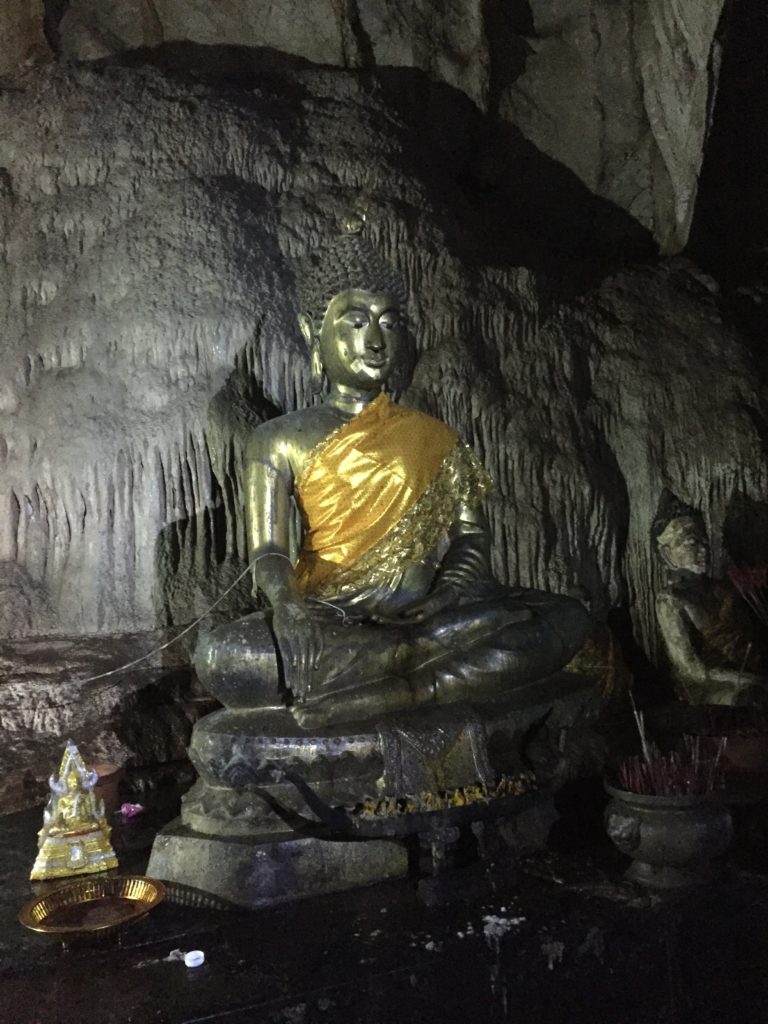 This is an altar to Buddha inside the cave at Monkey Cave Temple.
Next, he took me to a big tea plantation nearby called Choui Fung. The tea was great here as well as the view!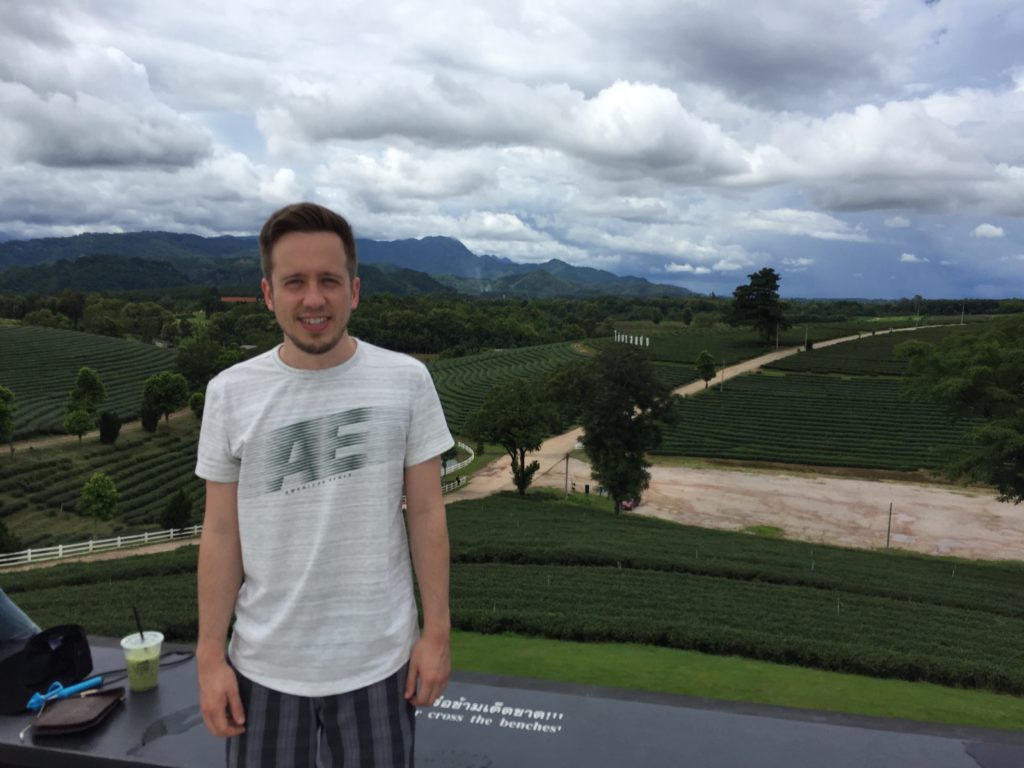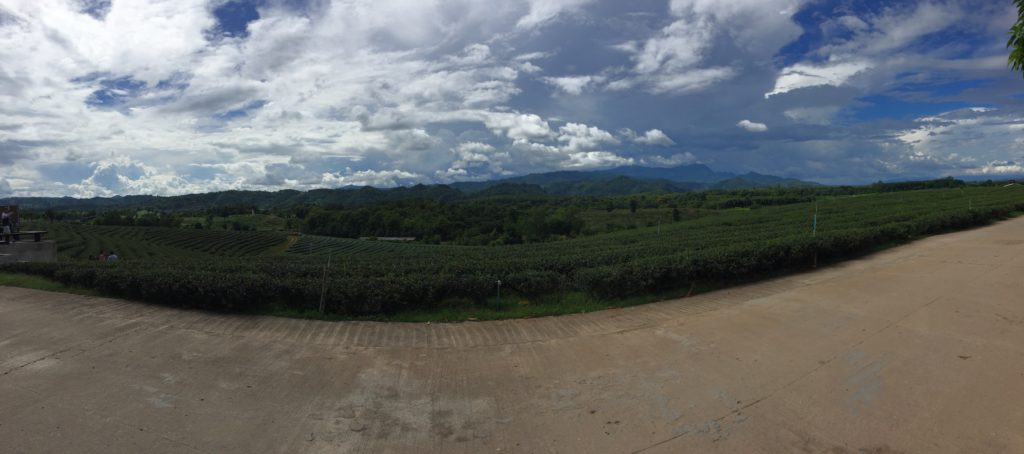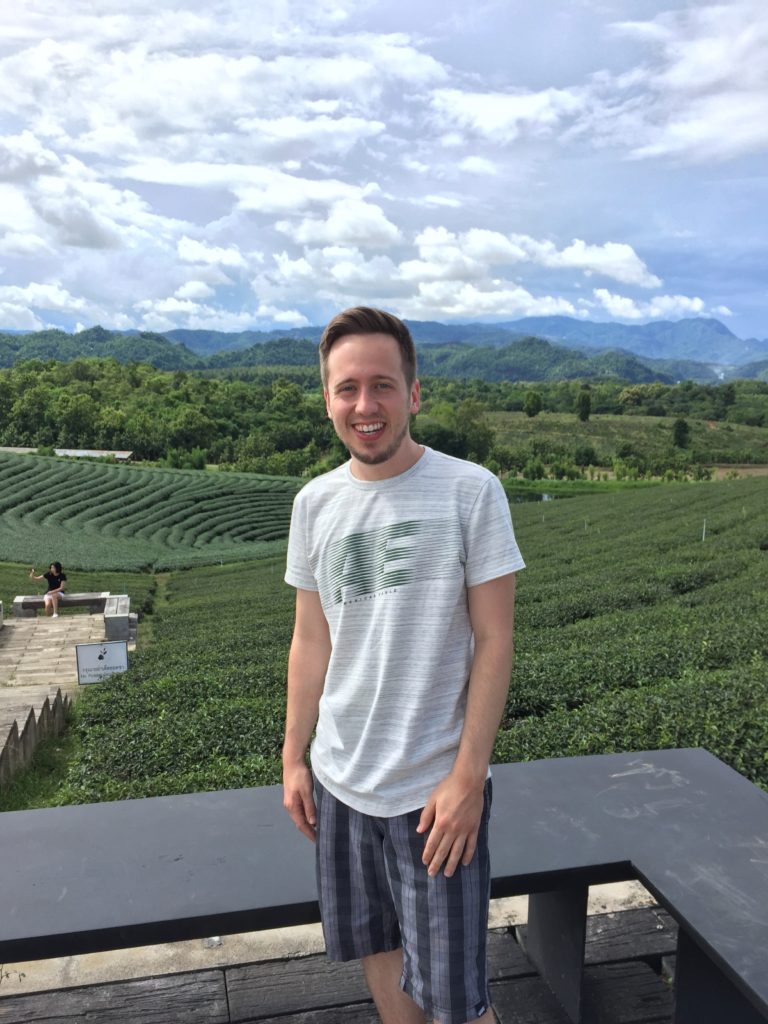 And here's a picture of my awesome tour guide, Dadiel!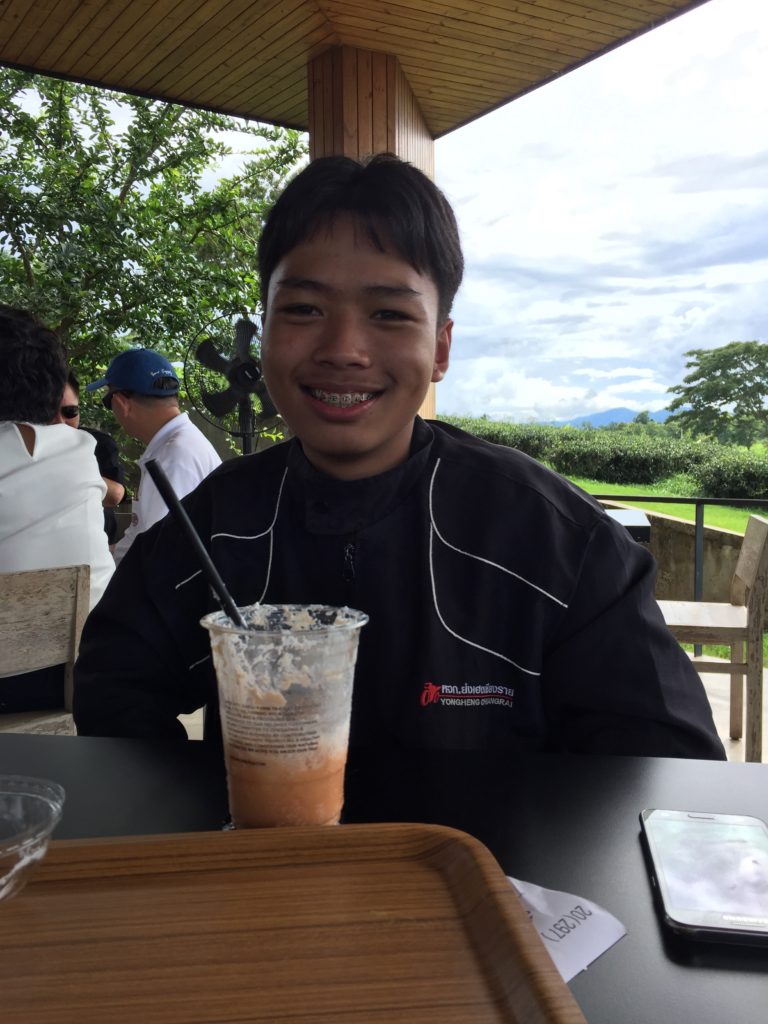 Then my trip concluded with this family. They were so welcoming, and I very much enjoyed living with them for a few days. Before I left, I had the opportunity to pray for their dying Grandmother who had kidney disease. So thankful that I have the privilege to come out to the unreached nations of the world and tell people that Jesus is still in the miracle business today.
I also took another trip to Chiang Mai as a birthday present a few days before my actual birthday. A missionary family, Joel and Monica Mayeski, hosted me for two days as they took me around to some excellent places and awesome food!
When I first arrived, we went to Subway, the sandwich fast food place. Why Subway? Because even though I didn't realize it at that point, I do miss American food.
Then Joel took me over to the Chiang Mai Night Safari! I had the opportunity of seeing two shows and a tram tours full of animals from all around Southeast Asia. These ranged from tigers, panthers, and strange marsupial-like animals that I have never seen or heard of before! There was also a giant python in my hands at one point.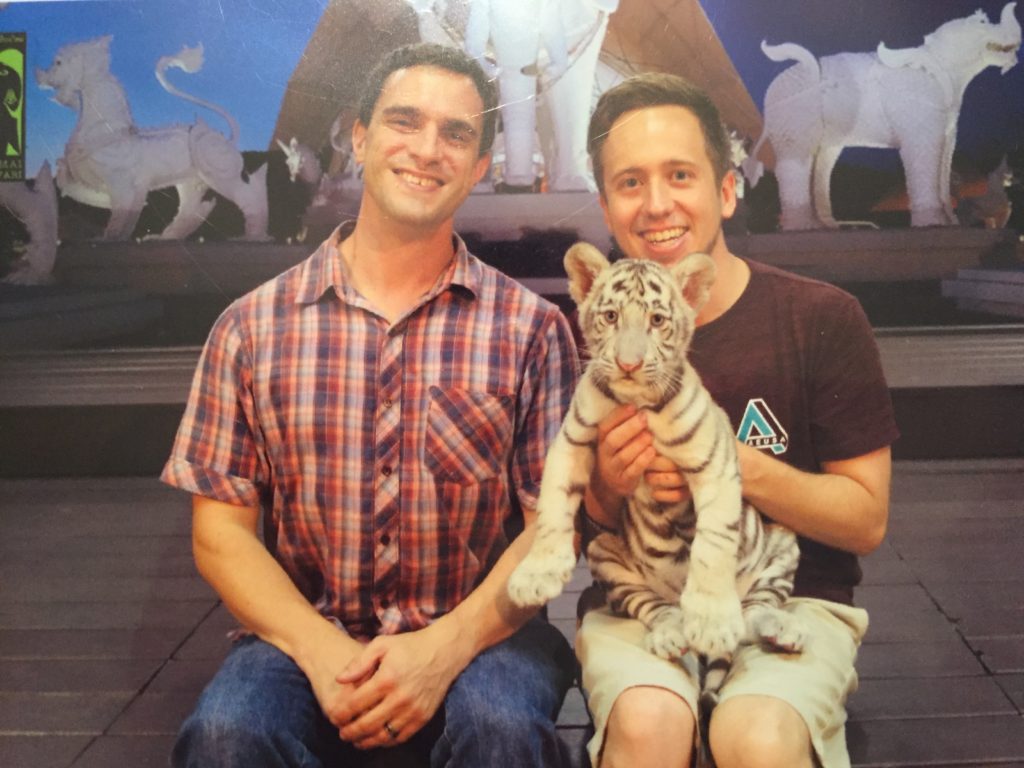 Oh. I also got to play with a baby white tiger. Here's a picture of me with the tiger on my right, as well as some random animal that I picked up somewhere. Oh, wait! No, that's Joel on my right. Sorry. I'm holding the white tiger, yes. That's it.
The next day, I was treated to Dunkin' Donuts (Yep folks, they're in Thailand) for breakfast and then we were off to "Sticky Falls." Sticky Falls is a waterfall where the rocks have enough grip on them for you to climb on. Here are some photos!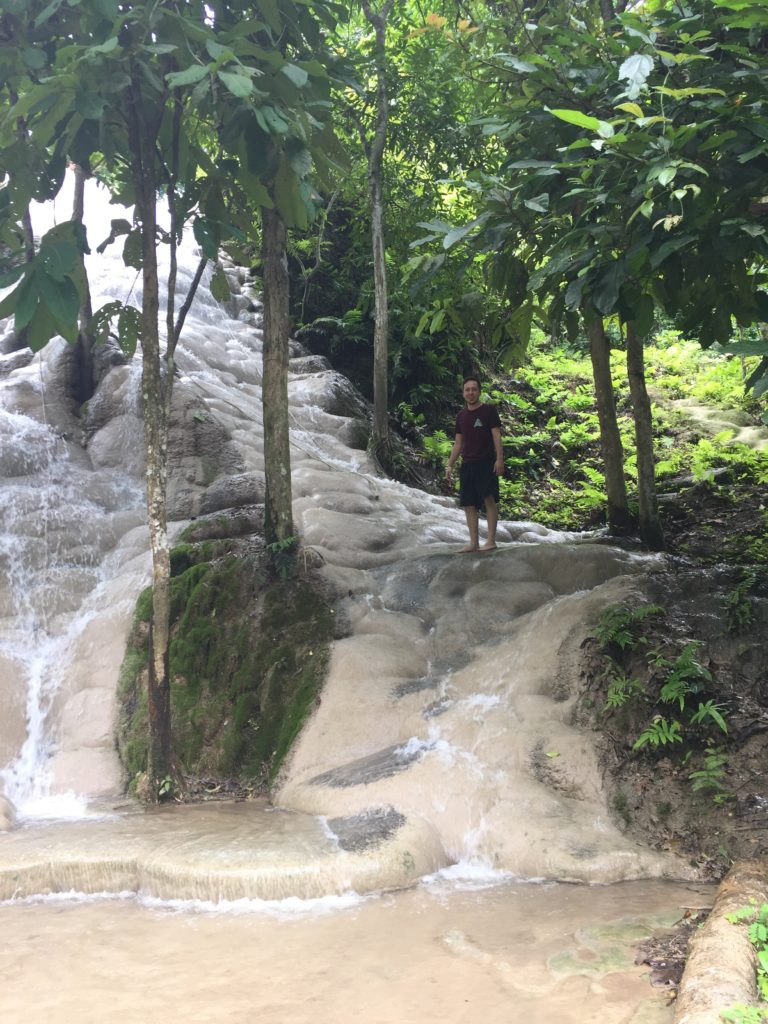 And lastly, after the waterfalls, I was taken out to have Mexican food for my birthday. Boy! It was some very good Mexican food.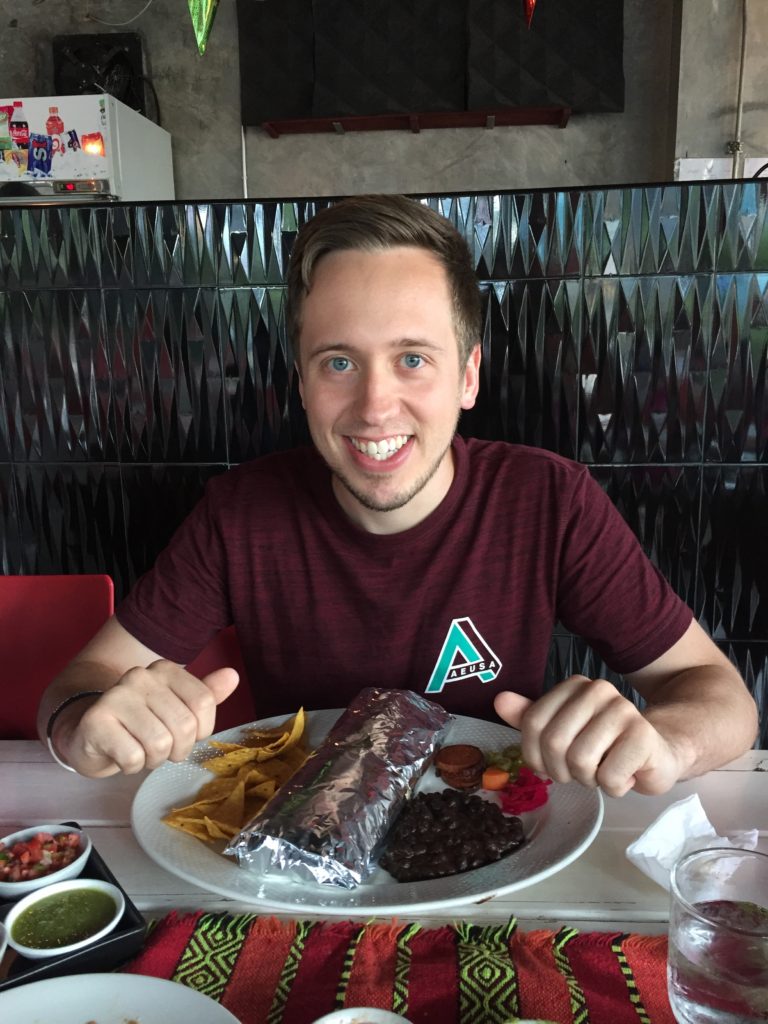 That's it for this round guys. More posts coming soon!